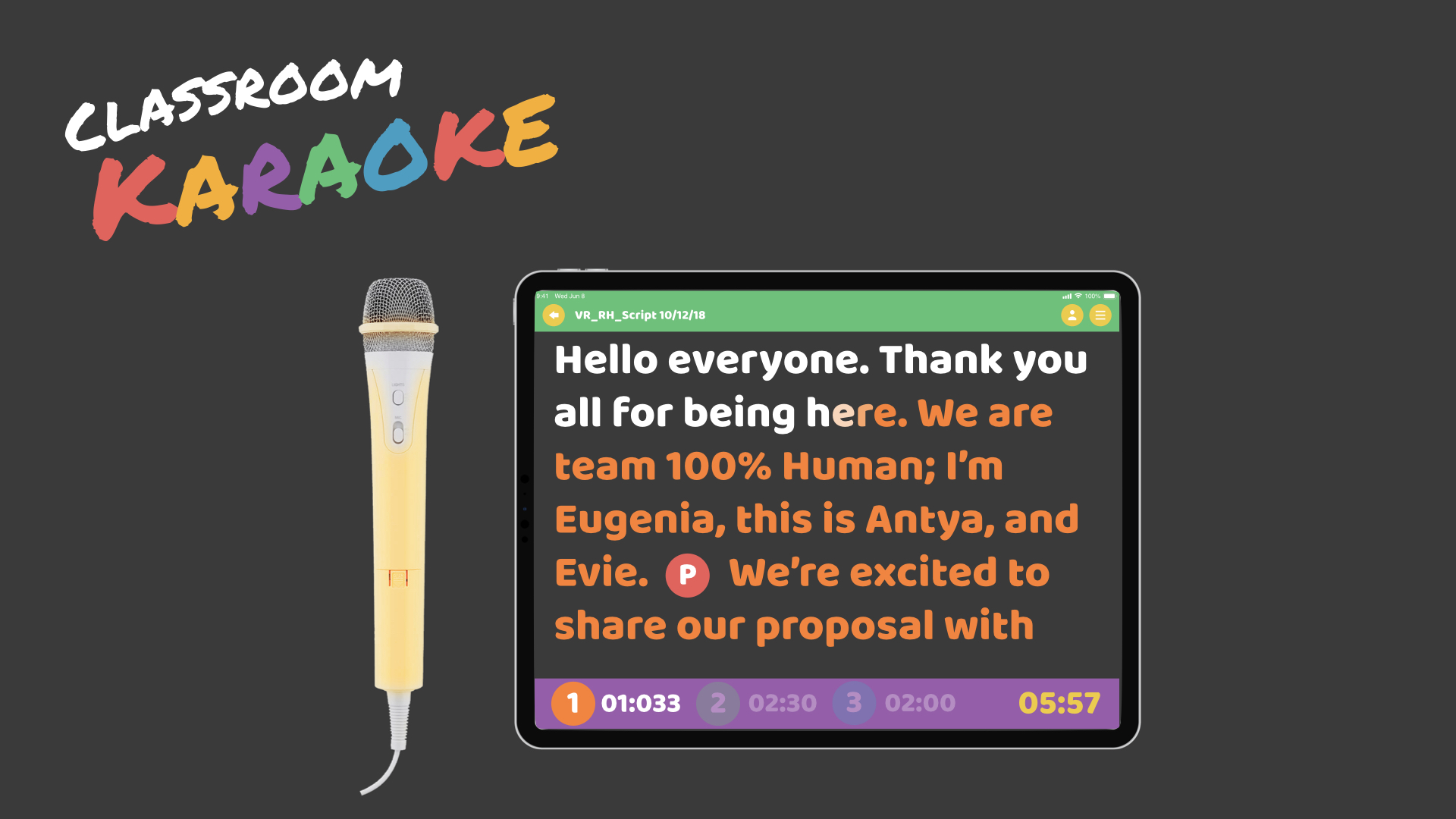 Classroom Karaoke
Type: UX, UI, product
Classroom Karaoke is a product designed to encourage and help students practice their class/project presentations before the delivery date, to ensure that every student feels prepared.
This will help build confidence, reduce the likelihood of triggering anxiety symptoms, and improve performance quality when delivering the presentation to the rest of the class and the instructor(s).
Classroom Karaoke can be used by one single user, yet the design is focused on helping groups practice together, Karaoke style.
Practicing together, as a team, will help groups deliver their presentation effectively and unified.
The product consists of an app. to be used in an iPad or tablet, as well as a bluetooth microphone that links to the application to work as one single product.
Together the app and the microphone provide the necessary tools in order to divide a script for group presentations and practice as a team, Karaoke style.
The microphone provides additional features which involve communicating to the users through lighting up. The body of the microphone will light up matching the color of the speaker on screen, indicating who's turn it is. When their time is almost up, the mic's light will flash, speeding up as time runs out to indicate that the microphone is to be passed on to the next person who's turn it is to speak. The light will then switch color to match that of the second speaker's shown on screen, and so on. The microphone also includes a pause/play button, so that the group can pause the karaoke practice run-through if they need to comment on something or make changes. Finally, the app responds to both touch screen commands and voice commands given through the microphone.
App. User experience - voice commands