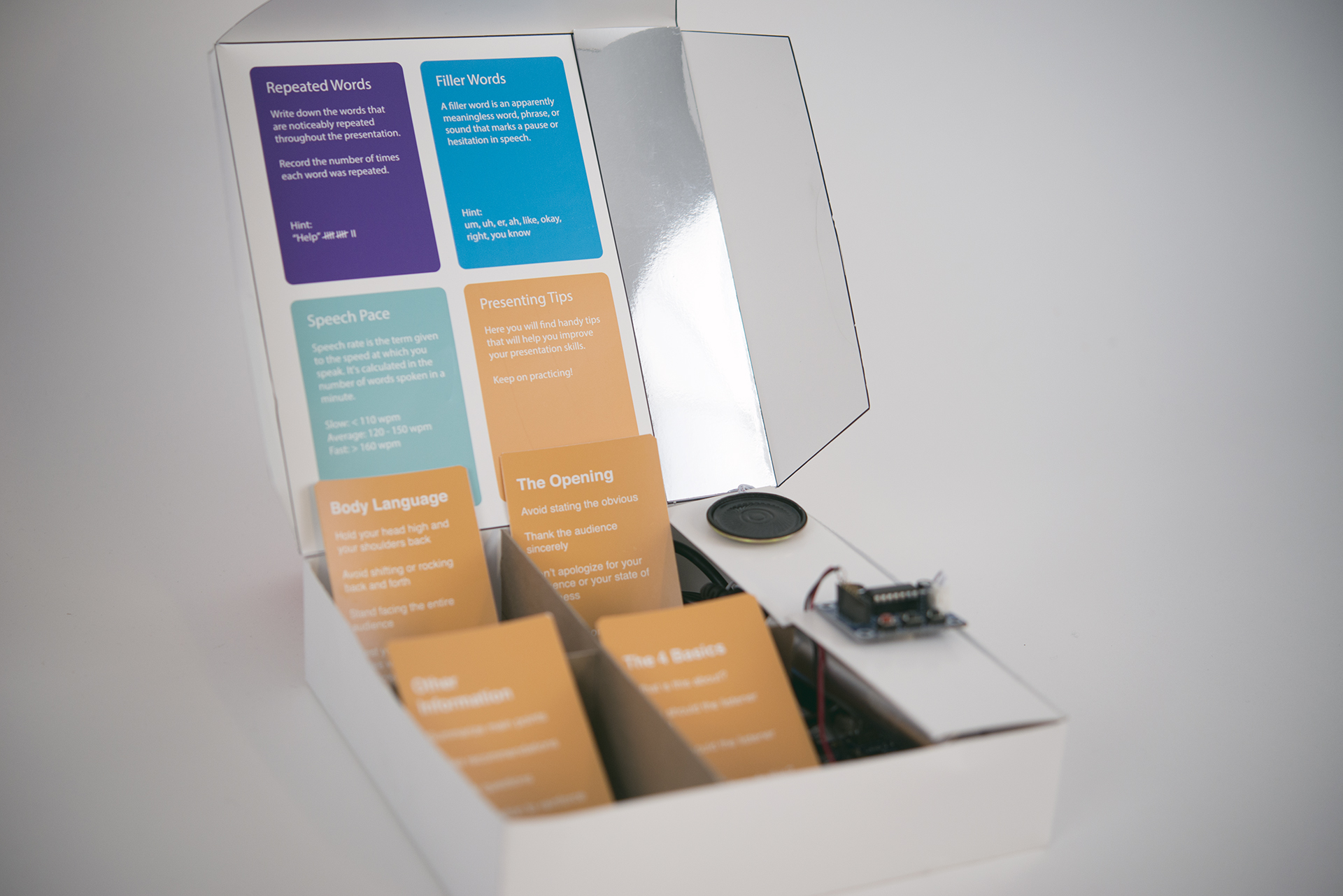 A TOOLKIT TO PERFECT YOUR PRESENTATIONS
Type: Product, Arduino, graphic.
The Speech Toolkit was designed for a learning environment to help students, like me, become more confident public speakers and communicators. The product includes everything the student needs to record, play back and analyse their speech and speech patterns. The kit provides them with cards (prompts) that work as a guide for analysis in order to track meaningless words or sentences and become aware of them and work towards a goal.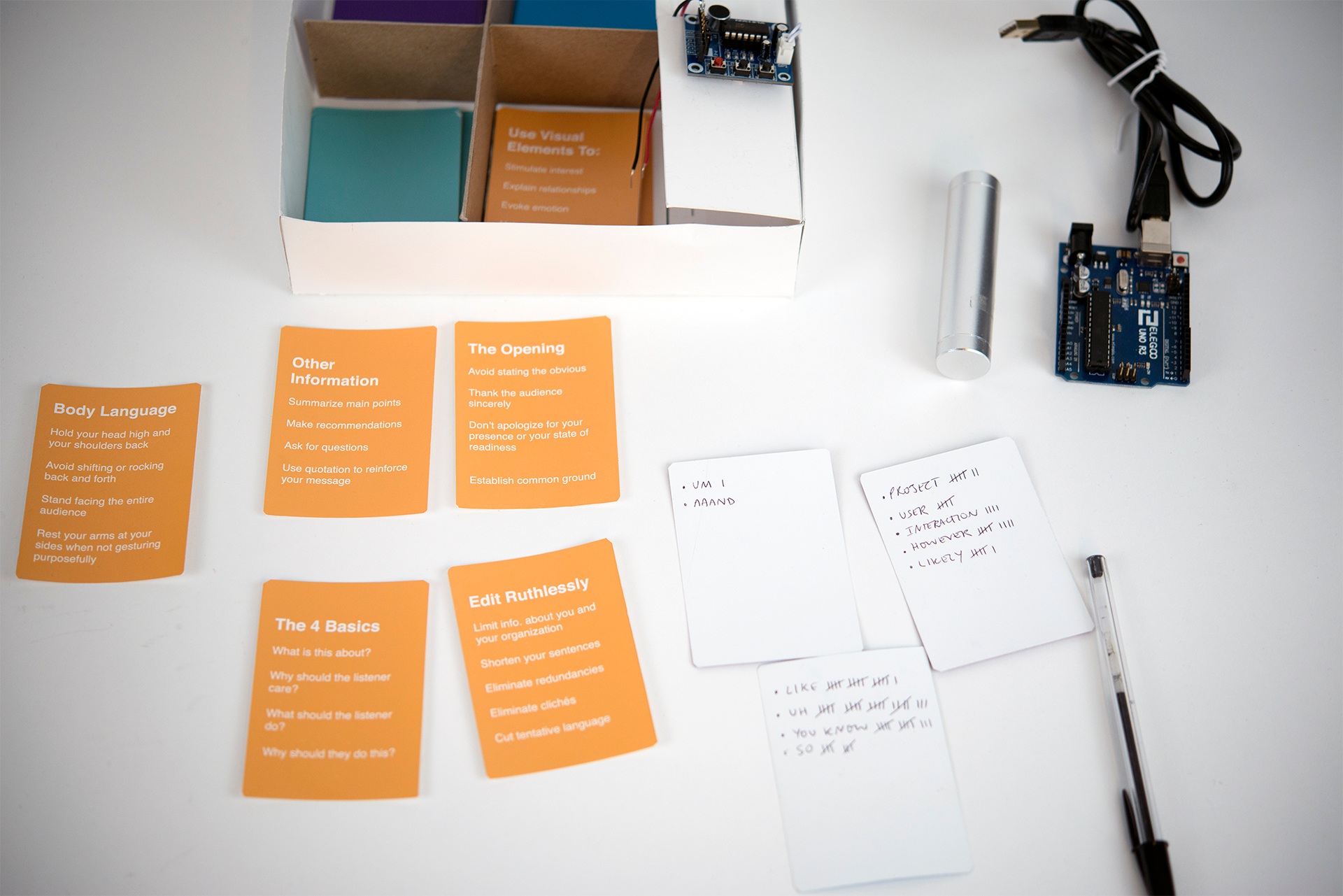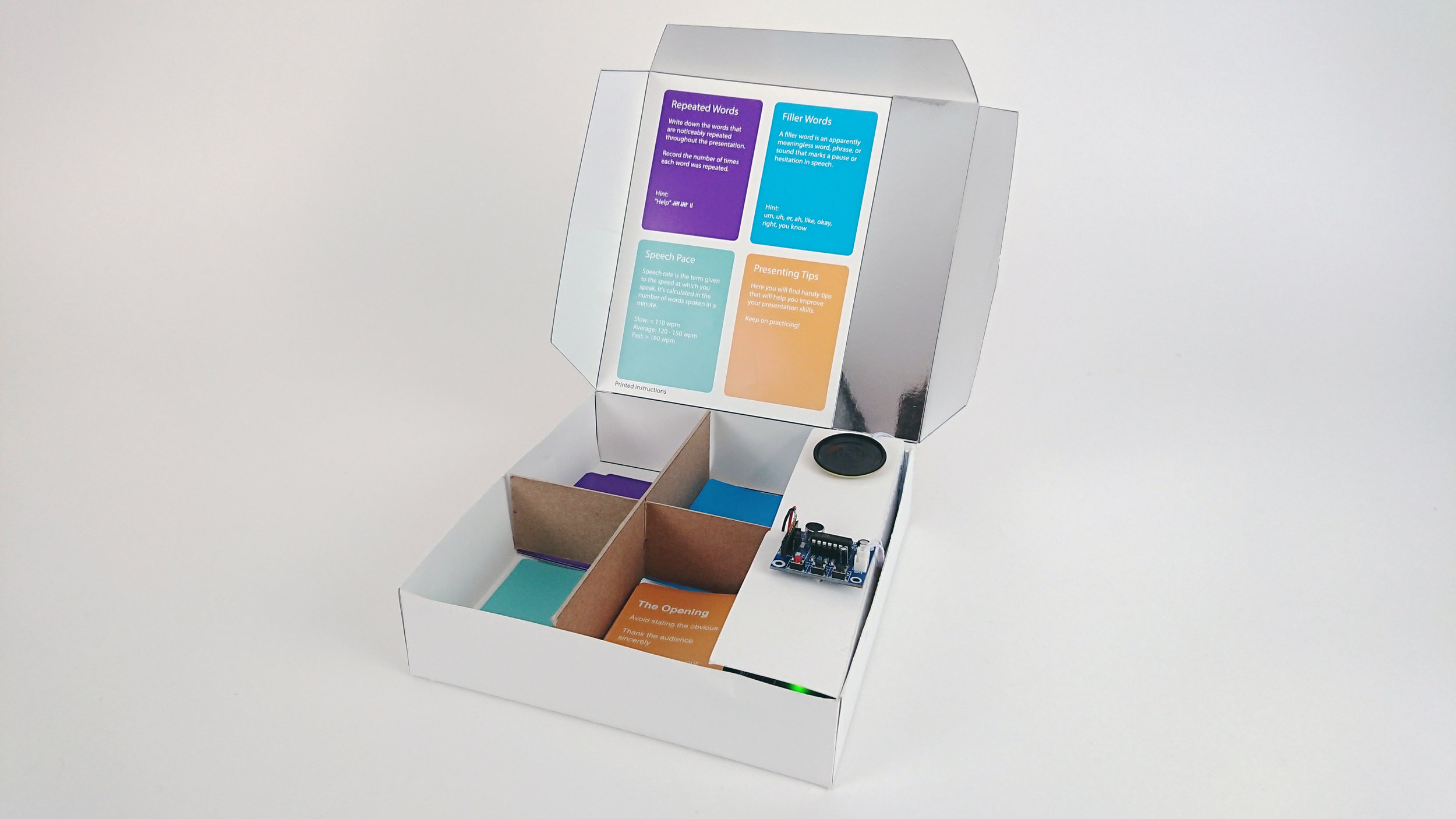 PROTOTYPE ITERATION & TESTING