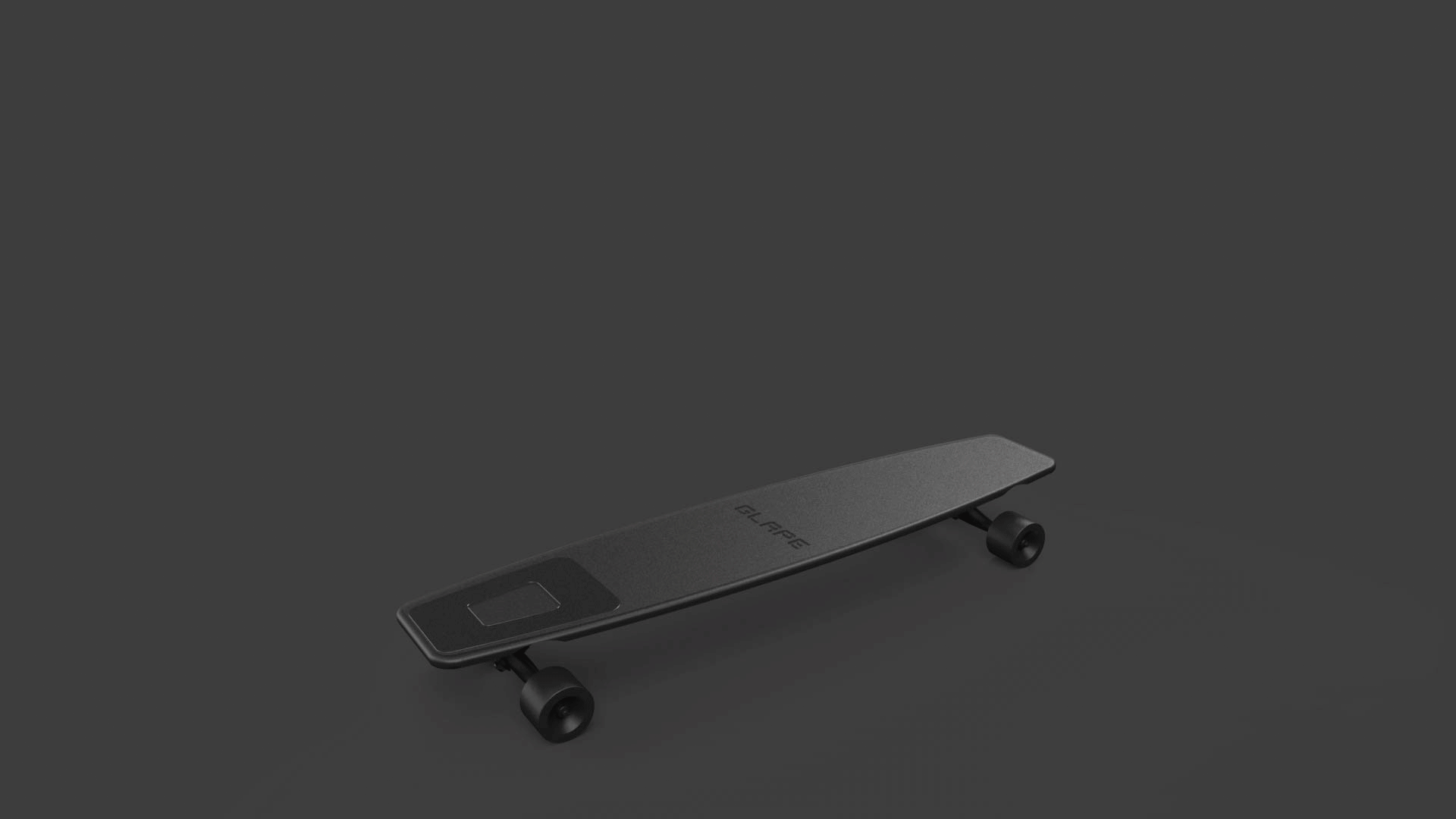 GLARE: Urban Longboard with safety "uplight"
Type: Product, transportation, smart, Arduino, branding.
Glare is a longboard skateboard brand designed for the urban commuter. The core technology is the Uplight—a long-wavelength beam of light projected upward onto the rider which increases nighttime visibility and thereby reduces the risk of collision with cars.
Glare - light up your commute
The project brief was "to identify a subculture, design a product to suit a need or opportunity within that community, and then finally design a brand around that product."
User research was pivotal: "Early on, we discovered a subculture of longboard skateboarders existing within the larger community of skateboarding. Longboarding itself houses many categories, but we found that longboarding as a tool for commuting was the most intriguing due to its close affiliation with urban transit," offers the team. "After conducting both ethnographic and quantitative research, we saw an opportunity to intervene in the common and dangerous occurrence of longboarders being hit by cars.
Our solution, the uplighting board, is a riff off of the safety lights commonly seen on cyclists and sometimes runners. Our research indicated that culturally, longboarders seldom wear safety gear. Additionally, we found that personal style & expression were paramount, and that it would be difficult to persuade riders to buy and use wearable safety gear like helmets, pads, and hi-visibility garments. We also noticed that deck-mounted lights were commonly used, but too low to the ground to be seen by drivers."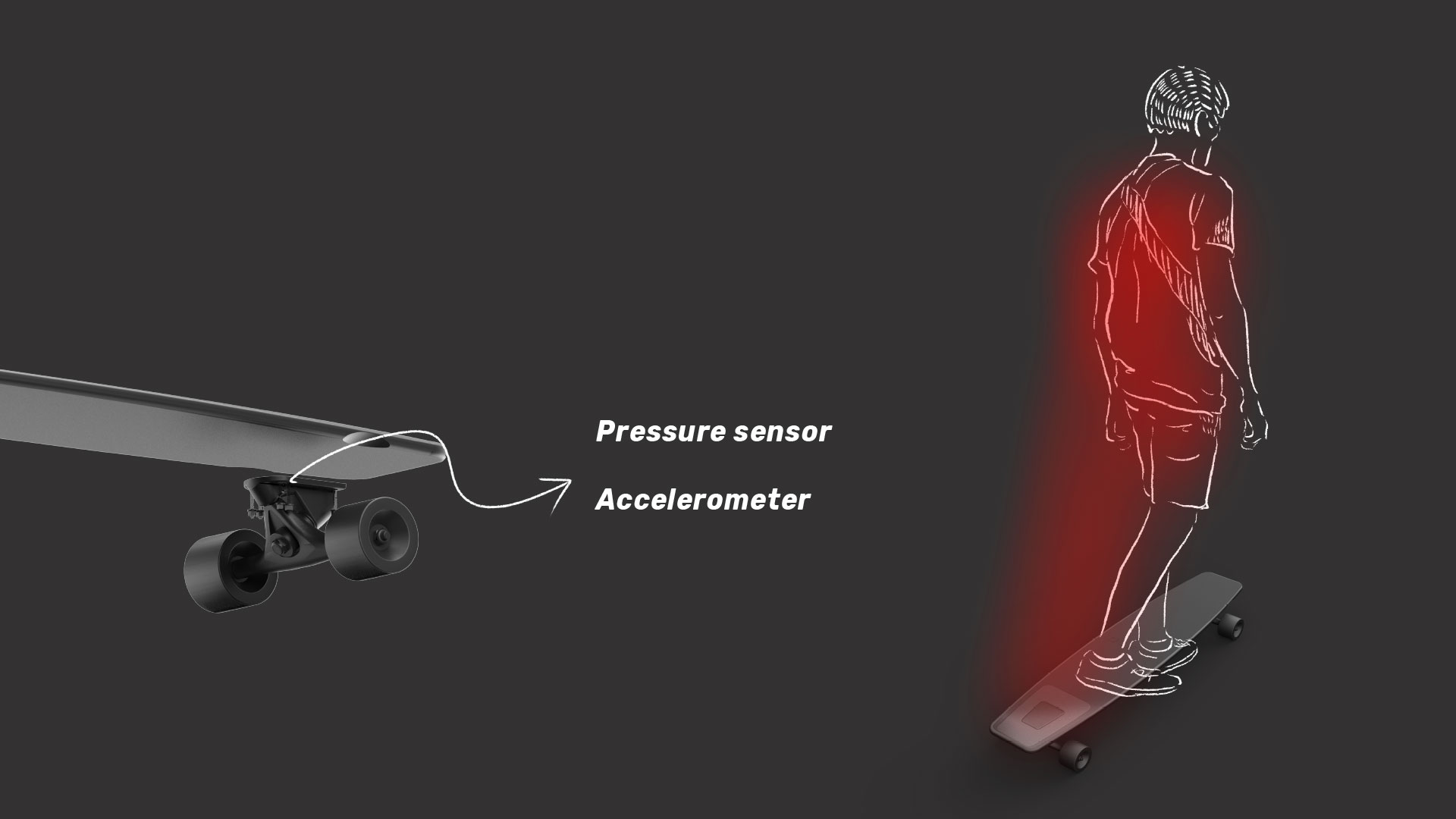 Considering these factors, the designers' solution was to reflect light off of riders themselves, using the rider's own body as an eye-level, indirectly-lit object to draw attention from drivers." We emphasized this effect by using red light, which is the most visible color in darkness due to its long wavelength and a widely recognized safety color."