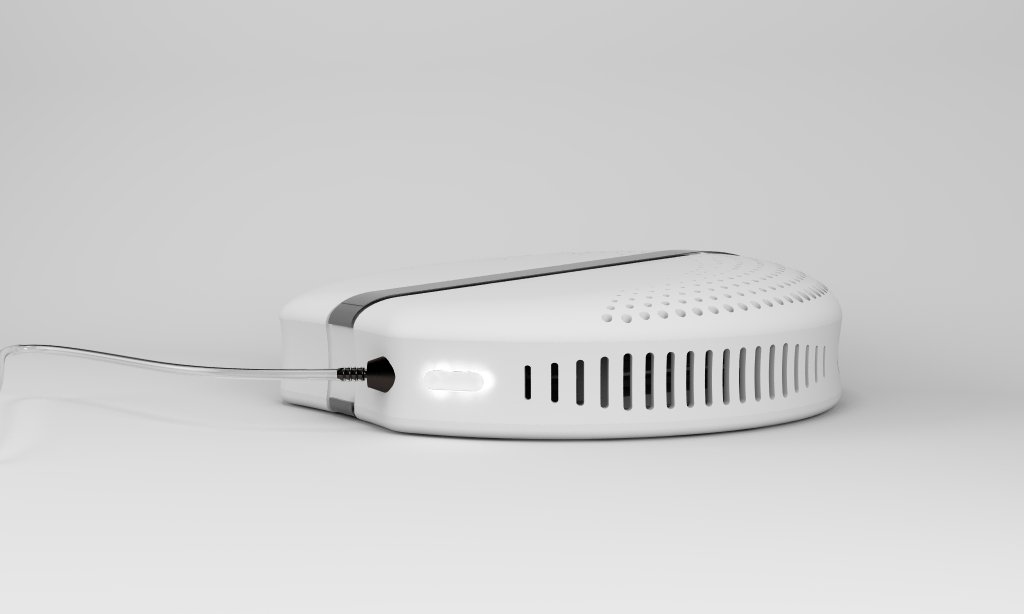 Flow
Type: Product, medical, smart.
Flow is a concept Portable Oxygen Concentrator, used to treat COPD patients.
It's main focus points are to reduce in size and weight, to adapt to different lifestyles and situations, and to improve the user-product interaction and communication.
Flow counts on 4 items: Portable Oxygen Concentrator, Cannula ear accessory, wrist gadget and induction charging dock.
The main innovation to allow for improved ergonomics lies on the insides of Flow. Reduced weight and size achieved by replacing the original sieve beds or air filters (big and heavy) with smaller, disposable air filters. This also extends the product's lifetime.
Also applying an Al-Air battery currently in development by Phynergy, much more efficient, and completely recyclable.